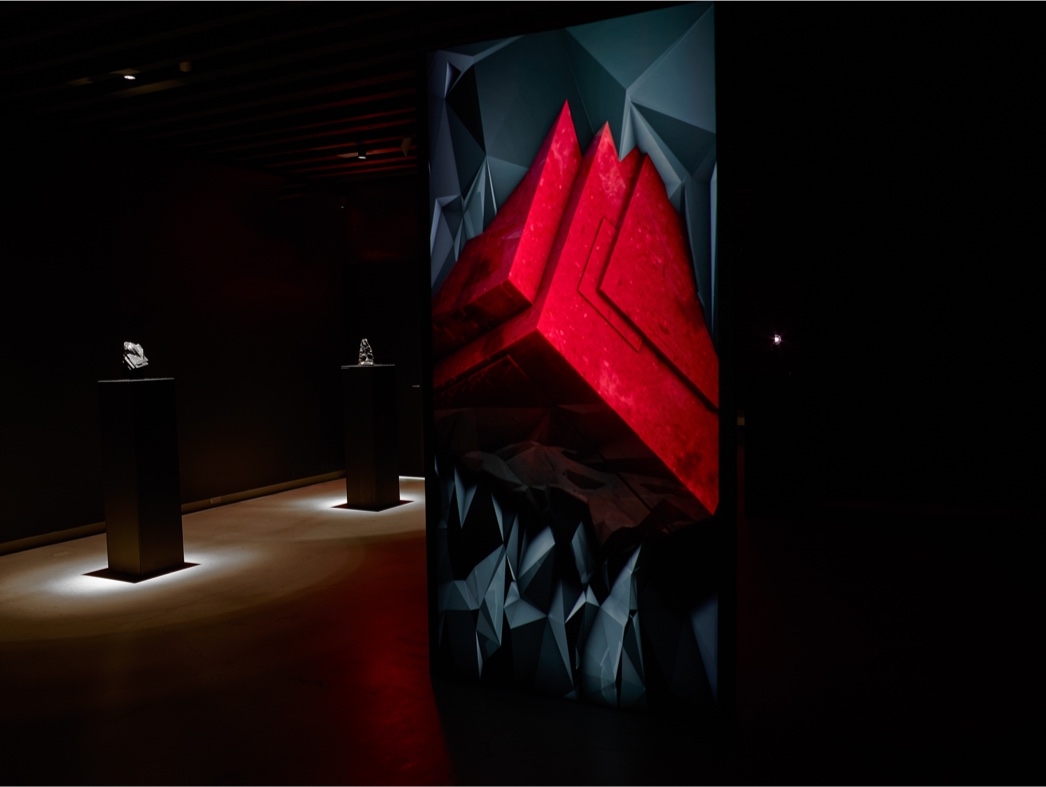 'Working at the forefront of digital art, Refik Anadol is known for projecting dynamic images onto public buildings around the world. Exploring the ephemeral nature of space, he creates new spaces with light and morphing surface planes. As a result, his work suggests that perhaps all spaces and facades have the potential to be used as artist canvases. His other mediums include live audio/visual performance, immersive installations and architectural photography.
Anadol's exhibition at RH Contemporary Art, entitled Cavity, is based on geodes, the round rock formations that often contain sparking crystals. By using algorithms and advanced 3D modelling techniques, he will explore different geological realities, both physical and virtual. The exhibition will present four projections on printed surfaces and three 3D printed sculptures.
Concurrent with his exhibition in New York, his projections will be seen at Walt Disney Concert Hall in Los Angeles during a performance of the Los Angeles Philharmonic on November 6, 2014. Anadol will project imagery on to the walls, ceiling, balcony and the organ to express a visual story through architecture.
Anadol's work has been seen in exhibitions and projected on public buildings in Los Angeles; Santa Fe; Montreal; Geneva; Brussels; Herford, Germany and Sydney, Australia. Refik Anadol was born in Istanbul, Turkey and currently lives and works in Los Angeles.'
Locations & Dates
New York, US
21/09/2014