Categories
Installation, Public Art
Locations
Los Angeles, US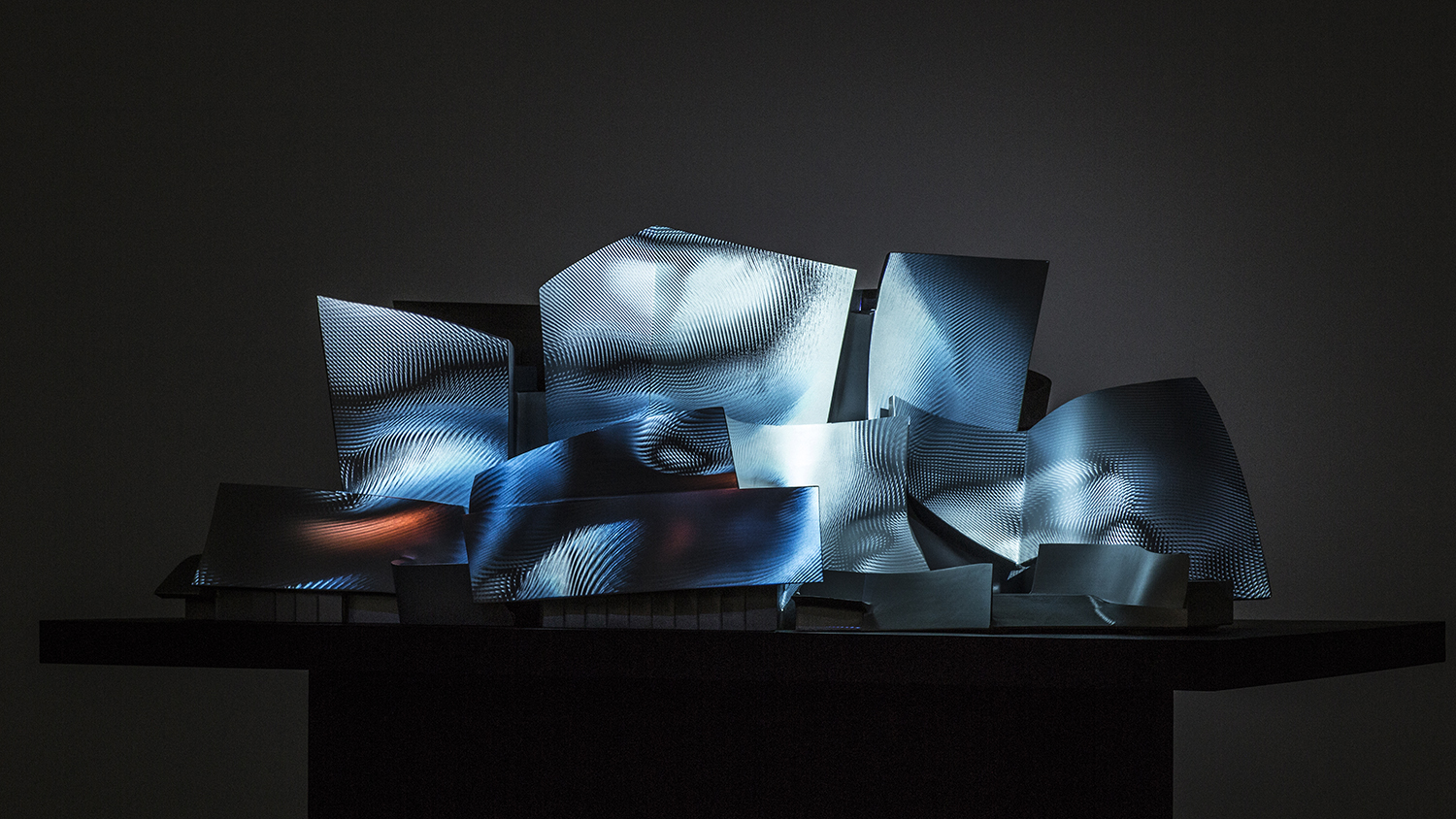 Ethereal / Architecture as a Canvas Light as a Material
UCLA Design Media Arts Department MFA Thesis Project
Walt Disney Concert Hall + LA Philharmonic Audio/Visual Performance
This case study generously supported by Microsoft Research, Epson US, University of California Institute for Research in the Arts Grant.
ETHEREAL is a case study of audio/visual performance in collaboration with Los Angeles Philharmonic, one of the world's most leading orchestras, performing at Walt Disney Concert Hall, one of the world's most celebrated concert venues designed by Frank O. Gehry. The project aspires to define a new aesthetic experience through an interaction of media and performance arts by applying computational algorithms in real-time data analysis of world music and architectural space. It aims to create cutting-edge experiences through interdisciplinary uses of contemporary techniques.
Multiple projectors that will be situated around the perimeter of the building, and these will be controlled by a series of computers that will not only explore the surface of the architecture, but be triggered by the music performance within, to experiment with the question of how audio/visual techniques can transform, create, expand, amplify and interpret spaces by using large scale video projections on architecture.
Following the emergence of computational techniques, architecture and media arts have become closely connected disciplines. They have developed symbiotic dependencies and stimulations. Having employed information technologies, architecture now explores alternate versions of reality. Material logics are no longer the only elements that constitute a building. Now they are defined as synergetic networks of nodes in communication, which balance themselves in contrived patterns.
The main idea of Ethereal is to create a unique audio/visual performance providing architectural transformations both inside and outside of Gehry's seminal building, and to frame this experience with a meticulously abstract and cinematic narration. As a result, the building façade turns into a spectacular public event making direct and phantasmagorical connections to its interior through simultaneous juxtapositions. The project also intends to contribute to contemporary discourse of performing arts by proposing a new hybrid of media and architecture.
1/20 Scale 5-axis CNC sculpture of the Walt Disney Concert Hall was exhibited during UCLA Design Media Arts Department 2014 MFA graduation exhibition at New Wight Gallery, UCLA, Los Angeles, USA, June, 2014.
Locations & Dates
Los Angeles, US
06/05/2014