Categories
Installation, Public Art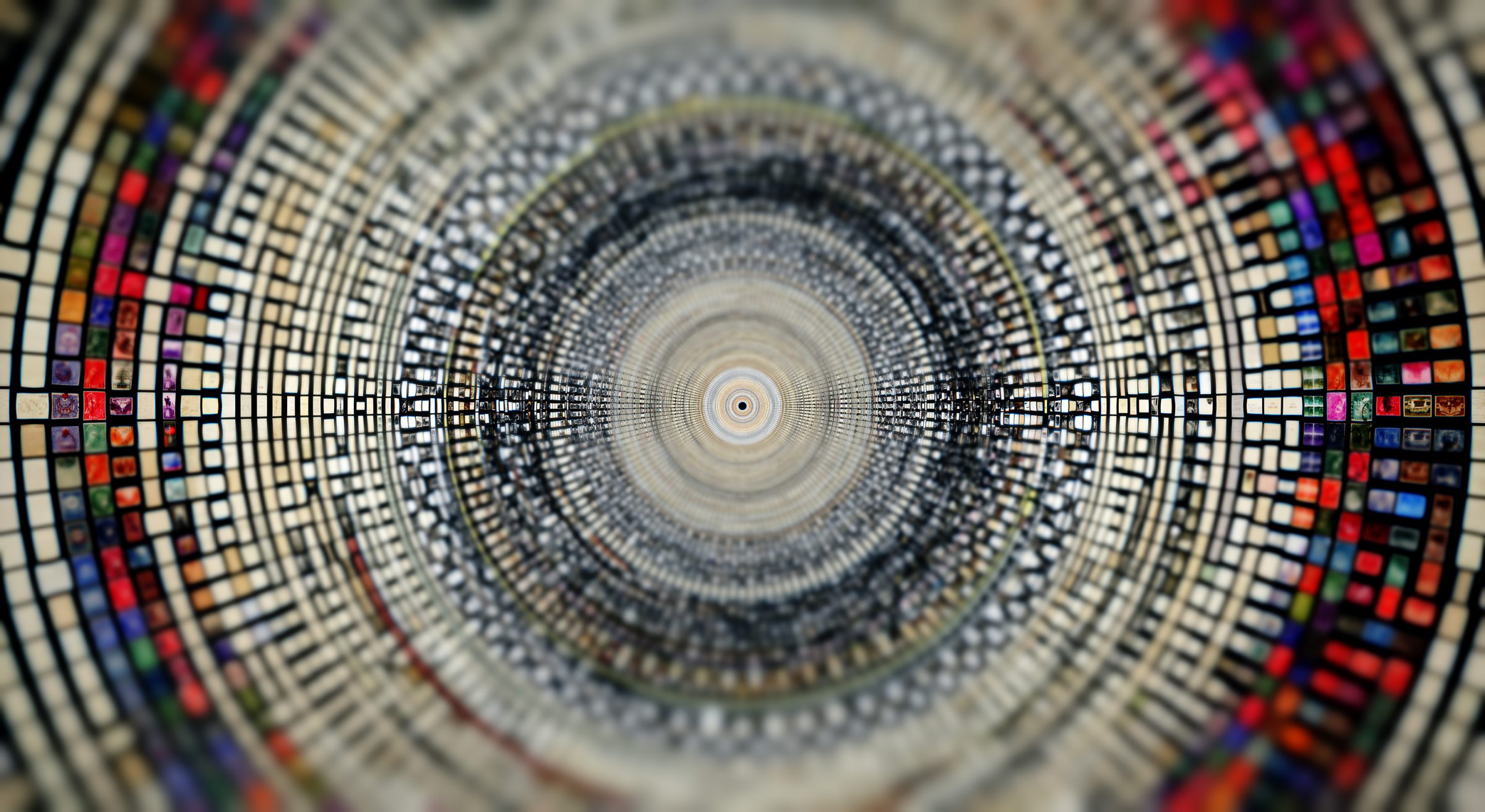 Virtual Archive (2017) is an installation of a 3D, computer-generated environment that is open to interactive explorations by single-users. Via a virtual reality headset, the user flies through a 3D data point cloud formed by a t-SNE machine learning algorithm, visualizing more than 1,700,000 documents present in SALT Research archive collections. Refik Anadol's installation is displayed as an extension to the artist's Archive Dreaming, also commissioned by SALT in 2017.
Devised during Anadol's residency at Google's Artists and Machine Intelligence, Virtual Archive is a proposal for research possibilities in the immediate future. The user first reaches a data tunnel, which slowly transforms into a navigable 3D t-SNE data cloud. When the cloud settles into a 2D library of archival documents, the user can later move from one object to another and select content for close-up studies as if they were available in a physical environment.
Following its initial presentation as part of The Uses of Art: Final Exhibition at SALT Galata, Archive Dreaming was exhibited at the Ars Electronica Festival 2017 under the theme "Artificial Intelligence" last September. Employing machine learning algorithms to search and sort relations among objects in SALT Research archive collections, this user-driven installation enabled new perspectives on the content, and challenged static concepts of the archive; when idle it "dreamed" of unexpected correlations among documents.
Credits
SALT Research
Vasıf Kortun
Meriç Öner
Cem Yıldız
Adem Ayaz
Merve Elveren
Sani Karamustafa
Ari Algosyan
Dilge Eraslan
—
Google AMI
Mike Tyka
Kenric McDowell
Andrea Held
Jac de Haan
—
Refik Anadol Studio Members & Collaborators
Raman K. Mustafa
Toby Heinemann
Nick Boss
Kian Khiaban
Ho Man Leung
Sebastian Neitsch
David Gann
Kerim Karaoglu
Sebastian Huber
Locations & Dates
Istanbul, TR
07/11/2017